Shapouri Pavillion and Garden
Shapouri Pavillion and Garden or "Khane-ye Shapouriha" (The Shapouri's House).
2013-07-01
Show on map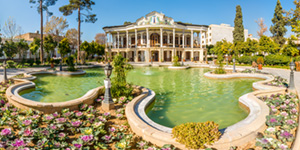 Shapouri Pavillion and Garden
Fullscreen Small Java



Brattland
One of many stunning and refreshing waterfalls you can find along the ways in western Norway if you keep away from motorways / freeways. This one by Riksveg 13 on my way from Preikestolen outside Stavanger towards Oslo.
2013-07-01
Show on map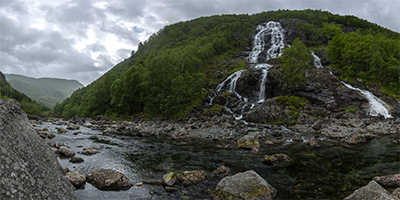 Brattland
Fullscreen Small Java



Lysefjord 2
Lysefjord (or Lysefjorden) is a fjord located in Forsand in Ryfylke in south-western Norway. The name means light fjord, and is said to be derived from the lightly coloured granite rocks along its sides. The fjord was carved by the action of glaciers in the ice ages and was flooded by the sea when the later glaciers retreated. Lysefjord is an extremely popular tourist attraction and day trip from nearby Stavanger, from where cruise ships travel the full distance of the fjord. As well as the extraordinary scenery of the fjord itself, two points along its length are popular side trips. The rock of Preikestolen, located above a vertical drop of 600 meters, can be seen from the fjord, but is more impressive from above. At the end of the fjord lies the Kjerag mountain, a popular hiking destination with even more spectacular drops.
2013-07-01
Show on map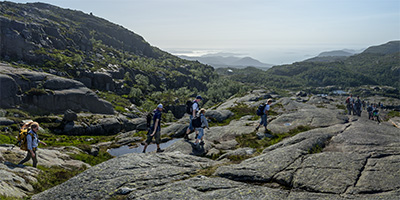 Lysefjord 2
Fullscreen Small Java